FAQs
We've gathered some of our most asked questions to help you learn more about our tests, and how our system works.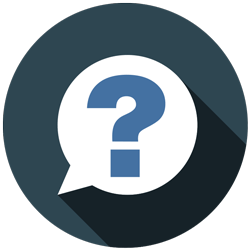 What is the best way to print my reports?
To print charts and results from our application ,we recommend installing and using the FREE FireShot lite browser add-on. FireShot is available from https://getfireshot.com/ for all the major web browsers.You do not need the PRO version which is a paid add-on.
You can find specific installation instructions for installing browser add-ons here:
Once the add-on for your browser is installed, printing test results is easy. To do so, you can click on the new FireShot icon that was installed or you can use the keyboard shortcut: Command+Shift+Y on the Mac or Control+Shift+Y on a PC.
Once you launch FireShot simply select capture entire page. Once the add-on works its magic, you will be given the option to print, or to save an image or PDF both are suitable for printing or saving your results. 
Also, it has been reported that the Safari and Firefox browsers seem to print these reports as well given you printer options for portrait or landscape printing.
What do I do if I lost my password?
Proceed to the login page and then click the forgot password link. Type in your username and an email reminder will be sent to the admin's email account. For further questions please call 410-321-6165.
Is there a way to speed up data entry?
There are two ways to enter item values. You can use the drop down box for each item value. The other method is to go to the first item box and click the mouse to reveal the values in the drop down box. Enter the correct value for item 1 from the keyboard, not the mouse, then hit the tab key again. You will automatically be sent to the next item box. Enter the correct value from the keyboard and hit the tab key again. Continue this method until you have completed the data entry for the specific test or domain.
What do I do about missing responses on Derogatis tests?
The scoring program will adjust for missing data. There are some general rules that each scoring program follows. If too many items are missing in certain sections an information message will inform you that your tests is not valid. For more info on scoring rules please contact us at [email protected].
How Do I Send an Online Test to my Client via Email
Clinician would use their customer login to access their Derogatis Testing Account. The tests that they ordered will be seen on the Available Test List…Before the test is assigned to their client, they would send the 4-digit Security Pin of their choice, to their patient or client via email, text, or phone, informing them that they would need to enter the pin in the box available to them at the beginning of the assessment process. Once this is done, the clinician clicks on the Assign button, completes the demographic information, and Submits the Online test to the client's email address. Client will complete the assessment and click on the Submit button on the last page. Clinician will be notified by email that there is an Assessment is now available. There is a link on this email, View Results. Click on this link and the Report will be available to print and also will appear on their Derogatis Test Account.
How do I Access My Tests Scoring Account?
Login from the Homepage. You will be taken to you website scoring account.
What is your Return Policy
We have a 30-day return policy for Printed Materials if the test sheets or tests booklets are not printed correctly. For our online administrations or scorings programs are not functioning for any reason we will replace them free of charge.
What is your Privacy Policy?
Protecting your private information is our priority. This Statement of Privacy applies to Derogatis-tests.com and Clinical Psychometric Research Inc. (CPR, Inc) and governs data collection and usage. The CPR, Inc. website is an E-commerce site. By using CPR, Inc. website, you consent to the data practices described in this statement.
Collection of your Personal Information
In order to better provide you with products and services offered on our Site, CPR , Inc. may collect personally identifiable information, such as your: First and Last Name, Mailing Address, Email Address, Phone Number, Employer, and Job Title. When ever we collect sensitive information (e.g. credit card information), that information is encrypted and transmitted to us in a secure way. You can verify this by looking for a lock icon in the address bar and looking for https at the beginning of the address of the webpage.
We do not collect any personal information about you unless you voluntarily provide it to us. However you may be required to provide certain personal information to us when you elect to use certain products or services available on our Site. This may include: registering for an account on our site, submitting your credit car or other payment information (encrypted) when ordering or purchasing products. To wit, we will use your information only for communicating with you in relation to services and/or products you have requested from us.
Use of your Personal Information
CPR, Inc. only collects and uses your personal information to operate its website and deliver the services and products you requested.
Sharing Information with Third Parties
CPR, Inc. does not sell, rent or lease its customer list to third parts. CPR, Inc. does not use Cookies.
CPR, Inc. may disclose your personal information without notice, if required to do so by law, or act under existent circumstances to protect the personal safety of users of CPR, Inc. or the public.
Children Under Thirteen
CPR, Inc. does not knowingly collect personally identifiable information from children under the age of thirteen. Â If you are under the age of thirteen. If you are under the age of thirteen, you must get permission to use this website.
Changes to this Statement
CPR, Inc. reserves the right to change this Privacy Policy from time to time. We will notified you about significant changes in the way we treat personal information by sending a notice to the primary email address specified in your account, by placing a prominent notice on our site, and/or by updating any privacy information on this page. Your continued use of the Site and/or Services available through this Site after such modifications will constitute your: (a) acknowledgement of the modified Privacy Policy: and (b) agreement to abide and be bound by that Policy
Contact Information
CPR, Inc. welcomes your questions or comments regarding this Statement of Privacy. If you believe that CPR, Inc. has not adhered to this Statement, please contact CPR, Inc. at:
Clinical Psychometric Research, Inc., 1228 Wine Spring Lane, Towson MD 21204. Email address: [email protected]. Phone No: 410-321-6165 – Effective as of November 20, 2020